AQUALYX FAT DISSOLVE INJECTIONS Birmingham
AQUALYX® FAT DISSOLVING
TREATABLE AREAS
COMMON TREATABLE AREAS INCLUDE (BUT ARE NOT LIMITED TO):
Double chin, armpits (bra fat), back, stomach, hips and knee
LASTS FOR
Permanent
COMMON SIDE EFFECTS
Redness, Swelling, Tenderness, Bruising
PRICE
From £250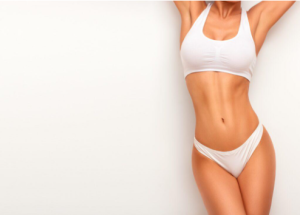 Aqualyx® Fat Dissolving
AQUALYX® Aqualyx fat dissolving injections are ideal for those who want to effectively remove stubborn fat without the invasive surgery. This permanent fat reduction treatment eliminates fatty tissue in areas that no amount of exercise or a healthy diet seem to get rid of. This treatment is non-invasive and a scar free approach that requires zero down time following treatment. Aqualyx Fat dissolving injections are biocompatible and biodegradable. Also most importantly, are the only  fat reducing product available with a registered medical; CE mark.
‍How does the Aqualyx® treatment work?
The body produces desoxycholan-acid; a bile acid which is made in the liver and helps the digestion of fat. The Aqualyx® solution contains this bile acid and its fat dissolving properties are utilised in this treatment.
Aqualyx® works by locking onto the wall of the fat cell and making it unstable. This releases the content of fatty acid inside. The body then uses up the fatty acid as energy and removes the cell residue in its normal way.
Treatment areas for Aqualyx®
Aqualyx® injections can be used on the entire body. Areas include:
Double chin

Pre jowl sulcus

Upper arms

Armpits

Waist

Hips

Saddle bags

Knees

Fat depots on buttocks, chest and inner thighs
It can also treat the condition called buffalo-humps.
How many treatments are required?
One treatment of AQUALYX® typically involves only 1 or 2 injection sites, and a local anaesthetic solution of lidocaine is used to make the procedure as comfortable as possible. Typically we advise 2 – 8 treatments, depending on the area. Larger areas such as the stomach will need more AQUALYX® treatments than a smaller area such as the chin.
The treatment
Aqualyx® is injected into the subcutaneous fat tissue and the area may be slightly red or swollen directly after the treatment, which usually settles within 1-2 days.
After the treatment
There is no down time following treatment. You should avoid extreme heat and avoid strenuous exercise for the next seven days. As the fatty acids that are being released are utilised into additional energy it is essential to maintain a healthy diet as alternative fat deposits in the body may be used to store fat.
*Treatments are bespoke for every individual and results may vary.
PRICE
SINGLE SESSION From £250
Book a consultation online