Please fill in the form below:
Non Surgical Clinic in Birmingham
It couldn't be simpler to have a non-surgical nose job at Schon Aesthetic in Birmingham. In light of their incredibly brief break, we believe the outcomes are just amazing. At our spotless facility, a non-surgical rhinoplasty treatment may be completed in as little as 15 minutes while completely transforming your face look overall.
The traditional stereotype of leaving a surgical facility shyly with bandages, bruises, and an obvious nose splint is long gone. This quick and painless filler procedure, sometimes known as a "liquid nose job," is one we've mastered to such a high degree that our evaluations can attest to it. When you leave our office, the intervention is essentially invisible.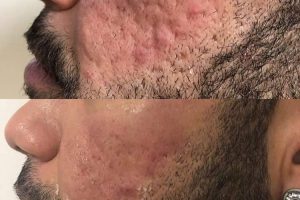 Cobalt Square, 83-85
,
Hagley road,
B16 8QG
Monday, Tuesday, Wednesday, Thursday, Friday, Saturday
09:00 – 17:00