A 'nose job,' also known as rhinoplasty, is a common procedure that tries to reshape your nose in a variety of ways. You may want to adjust its size, shape, or other elements, such as the form of your nostrils, to feel more confident about your appearance.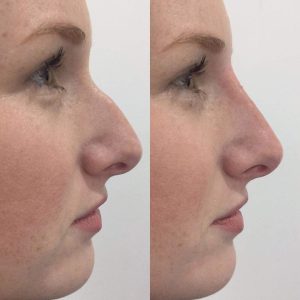 our nose job procedures are performed under general anaesthetic – meaning you will be asleep for the entire procedure.
*Local anaesthetic can be utilized in rare circumstances, but it is usually reserved for minor changes.
* There are two techniques that can be used for nose surgery; open and closed.
* An incision is made under the tip of the nose with the open approach. A closed operation, on the other hand, entails making an incision within the nostrils that is not visible.
* Depending on the type of rhinoplasty you have, a splint for support may be laid over the nose and a dressing is inserted into the nostrils. These remain in place for a period of 24 hours.
* The dressing pack is removed the next day and you are allowed home. However, the splint will stay in place for one week to ten days.
* Some rhinoplasty treatments include nose augmentation, which enlarges the nose to match the proportions of the face and other facial features.